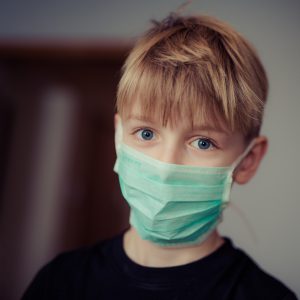 Yes! At All About Eyes, we take the health of our patients and staff seriously. We have implemented a number of pandemic-specific safety protocols to make sure that your child and you are protected while at our offices. Those protocols are outlined here on our website. We strongly encourage you to review them prior to coming in for the visit so that you know what to expect. Also, to streamline the process and to minimize contact, we are asking that all forms be filled out beforehand.
Whether it's your child's first exam or they are due for one, they are allowed to bring a comfort toy to the office. Dr. Cheryl and Dr. Dave can do a brief "exam" on the toy to show your child what they can expect! This often helps to relieve anxiety your child may be feeling about "going to the doctor's office."
Why Get an Exam During COVID-19
Public schools are sometimes the first place children get vision screenings (a pediatrician's office may perform this screening as well during annual wellness checks). While not a comprehensive exam, vision screenings are very important because they will often help to flag potential issues that will need follow-up care with a qualified eye care provider.
With many schools opting for online learning during the pandemic, that initial screening won't be happening! Here are some signs of vision problems parents and caregivers can look for in children:
Frequent eye rubbing.

Squinting.

Tilting the head to look at objects.
If you see your child doing these things regularly, schedule an appointment, and we will check them out.
And while we're on the topic of online learning, this means that children will be looking at a computer screen for longer periods of time than they usually do. Be on the lookout for digital eye strain and make sure that mini-breaks are included throughout the day to give their eyes a rest from staring at a screen (this applies to grownups too!).
Remember: schedule an appointment, fill out all the forms, and review our special COVID-19 protocols prior to coming to the appointment. We look forward to seeing you!