Stop by our office for a chance to win a child's pair of prescription eyeglasses + a back-to-school gift pack!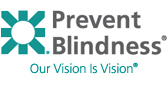 Prevent Blindness, the nation's leading volunteer eye health and safety organization dedicated to fighting blindness and saving sight, has declared August as Children's Eye Health and Safety Awareness Month.
Children's eye health
As parents, we are concerned about our children's health and safety, but we may forget that our child's eyes need preventive care to keep them healthy. This month, when you are scheduling back-to-school physicals for your son or daughter, make an appointment with your optometrist. An annual eye exam can diagnose many childhood eye conditions including lazy eye (amblyopia), crossed eyes (strabismus), color blindness, nearsightedness, farsightedness, and astigmatism. Early detection leads to early treatment!
Children's eye safety
Keep your child's eyes safe while they are having fun! Whether on the court or at the beach, we can help! All About Eyes offers sport glasses from Rec Specs with strong polycarbonate lenses to protect eyes and improve vision during high impact sports. We also offer prescription and non-prescription sunglasses to protect eyes and eyelids from the sun's harmful UV rays.
Win a free pair of prescription eyeglasses + a back-to-school pack!
During the month of August, All About Eyes is holding a contest for kids ages 12 and under to promote the importance of eye health and safety. While in our office, guess the amount of erasers in the jar – whoever guesses closest to the actual number wins a pair of prescription eyeglasses plus a back-to-school gift pack. We are also offering back-to-school coupons on our website including special offers for Rec Specs and children's eyeglasses including transitions lenses. If you have questions about your child's vision, call 609-653-9933 to make an appointment with Dr. Dave or Dr. Cheryl. You may also benefit from the resources provided by The National Center for Children's Vision and Eye Health.