September, the month when crisp air makes its return, school buses make their way down neighborhood streets, and school sports start for elementary children on up to college students. And with those sports come eye injuries, unfortunately. In fact, every 13 minutes, an emergency room in the United States treats a sports-related eye injury (U.S. Consumer Product Safety Commission. 2000). Each year, 25 percent of the estimated 2.4 million eye injuries reported are due to sports.
Sports with the Highest Injuries
The number one eye-injury causing sport for those aged 14-25: college basketball, with the Coalition to Prevent Sports Eye Injuries reporting one in ten college players having an eye injury playing the game. For the under 14 age group, it's baseball.
Coming in second highest on the list are all manner of water sports: swimming, surfing, scuba diving, and water skiing. And it turns out, Mom was right about those BB guns taking your eye out. Third highest on the list of eye injury offenders (ages 14 and under) are air, gas, spring, and BB guns.
Types of Injuries
Prevent Blindness, sponsors of the September Sports Safety Month program, notes that sports-related injuries include infections, corneal abrasions, blunt trauma, inflamed iris, fracture of the eye socket, swollen or detached retinas and traumatic cataracts.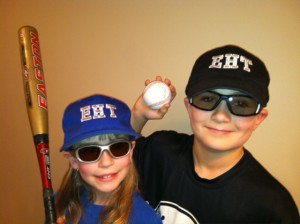 Prevention
The National Eye Institute says that 90 percent of all eye injuries can be prevented by wearing proper eyewear. All About Eyes recommends eyewear that is ASTM F803 approved, providing the best protection for your eyes. Stop by and pick yours up!