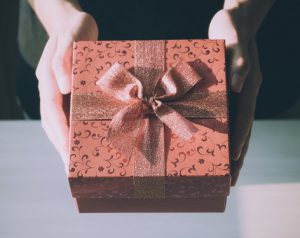 December is a month of celebration for many around the world, but did you know it's also the time when people give the Gift of Sight? There are many charitable organizations that make it their mission to educate, provide medical assistance, or collect old eyeglasses to be reused. Here are some organizations to consider giving a donation to (whether financial or actual unused eyeglasses):
And, of course, there is the ultimate donation to consider for yourself upon death or the death of a loved one: donating corneas. The Eye Bank Association of America says that in 2020, the various eye banks in the United States received 54,740 corneal donations. Of those, 60% were listed on a donor registry. You can register to become a donor through the federal Health Resources and Services Administration or through your state's motor vehicle licensing and registration department.
If you're wondering about whether you need perfect vision in order to donate, the answer is no; you don't. Also, if your corneas can't be used (that's the only part of the eye that is transplantable), the rest of the eye can be used for tissue research.
From all of us here at All About Eyes, we wish you a joyous holiday and hope that you consider giving the Gift of Sight.